Training and Consultancy
Over the last 20 years, we've helped train thousands of businesses in social media and digital marketing, and delivered 1-to-1 consultancy for a wide range of clients. Whether you have some existing knowledge or none at all you'll leave our sessions eager to get going and with a stack of new ideas and inspiration to take your business to the next level.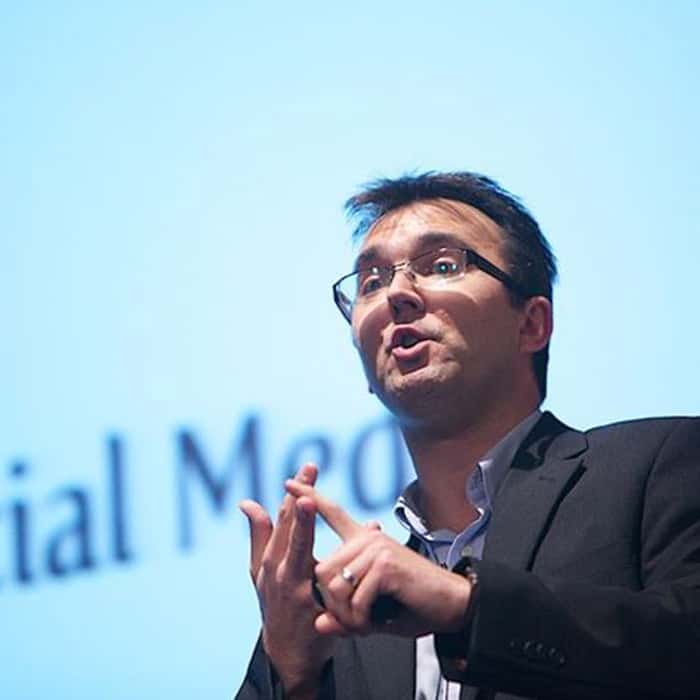 An engaging and interactive approach to training.
The best day's training you've ever had! A bold claim, but one we know to be true! NSDesign's training and consultancy team offers a range of digital marketing, social media, and digital skills workshops to help your business thrive. From our flagship 'Embrace The Space' social media courses, to our 'Digital Marketing', 'Artificial Intelligence (AI)' and 'Cyber Security' workshops, our engaging and interactive approach has a powerful track record of success.
Aimed at the small to medium business market,  each course can be tailored to your specific organisation and sector. It can be run online, or at our premises or yours across a full day, half day, or as part of a series. Our Embrace The Space social networking course has a 100 percent record of participants saying they consider it value for money and that they'd recommend it to a friend, and if that's not enough, for some of our digital marketing training courses we can even help you access funding to reduce the costs.
Take a look at what's available and get in touch to discuss your own training and development needs in more detail or to enquire about availability.
We'll show you how
NSDesign Social Media Training.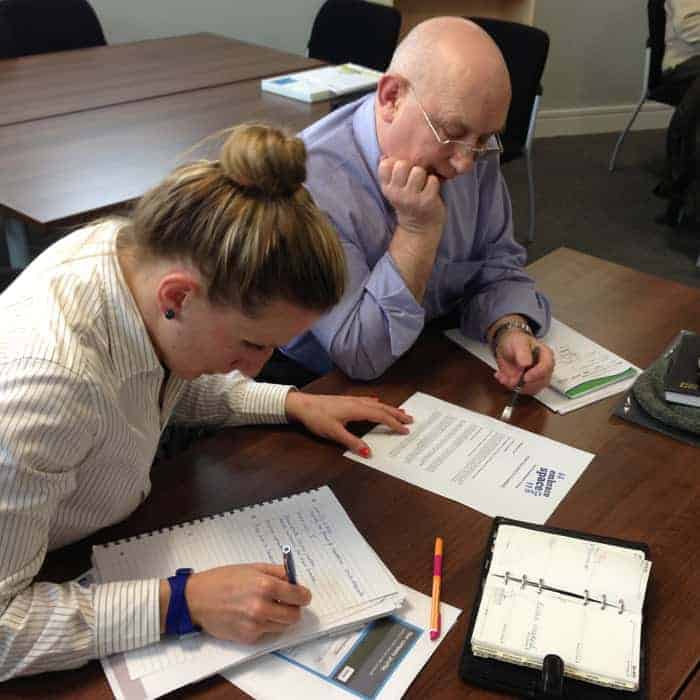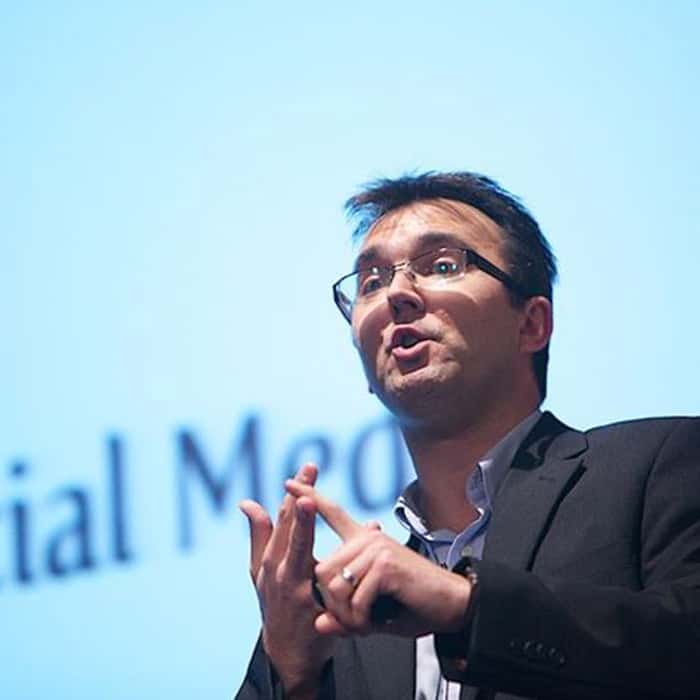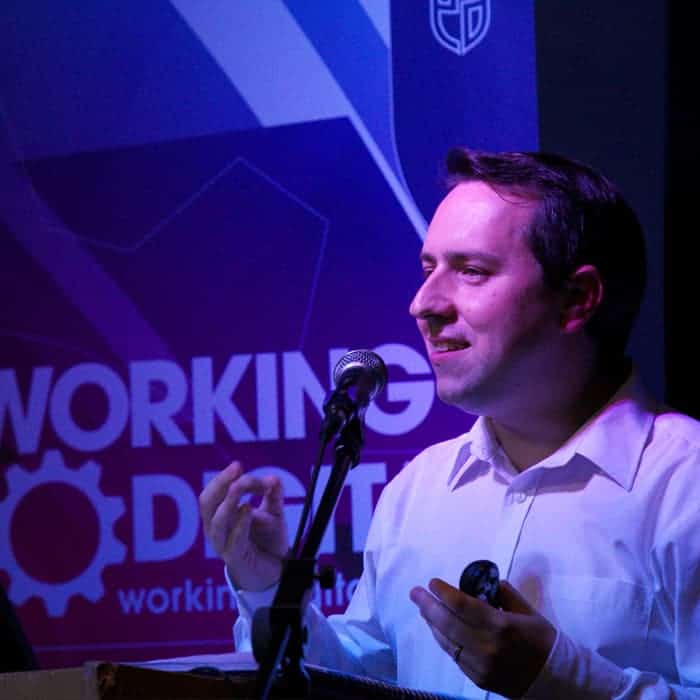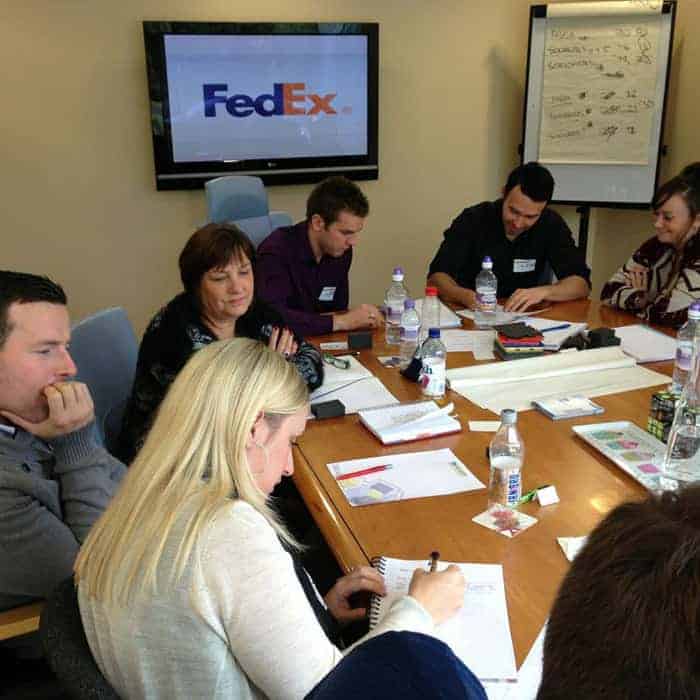 Our Courses
All our workshops can be delivered remotely via online webinar
Our training courses are engaging, interactive and jargon free. There's group work, question and answer sessions, audio and video and a lot of laughs. For larger organisations, we also offer one-to-one coaching and consultancy, where the whole course is tailored to your specific needs.  See below for a sample of some of our 'ready to go' training workshops:
Qualified and Professional Trainers
Gary is a qualified SQA trainer, assessor and coach, an elected fellow at the Chartered Institute of Marketing (CIM) and a member of the Institute of Direct and Digital Marketing (IDM). Colin is an approved CIPR trainer and delivers training workshops under their name in London and throughout the UK.
Public Sector and Local Authorities
NSDesign are approved trainers for most local authorities and public sector bodies in Scotland. We currently deliver the Business Gateway "Digital Boost" programme and have been appointed as a Digital Training and Cyber Security supplier to The Scottish Government via its new Digital Services Framework.
Education and Learning
Many of the team are associate consultants for universities and further education institutions, delivering staff CPD workshops to School's careers advisors via SDS and to college lecturers via SQA. NSDesign are an approved training provider for SHARE, designing a variety of digital marketing training for the Housing Association sector.
Digital Mentoring and Leadership
Gary is an approved mentor for the Scottish Chambers of Commerce delivering both group and 1-2-1 mentoring sessions for companies and individuals across Scotland. We also give guest lectures and mentoring to students at local universities and colleges, and advise start-up businesses through nearby incubator centres.
Commercial Organisations
Many who attend our regular in-house workshops go on to commission NSDesign to deliver 1-2-1 social media and digital marketing training and consultancy. We've delivered training to some of the biggest (and smallest!) companies and their staff across the UK helping them develop their digital skills.
Industry and Business Conferences
All members of our team are regularly invited to deliver keynote presentations, seminars and workshops at national business and sector-specific events such as the Turing Festival, Working Digital, SQA Development days, as well as the CCA, IoD, Rotary International, AssistFM and CiPD annual conferences.
Who we've helped.
Here are just some of the amazing clients we've had the pleasure of training over the years. We hope you'll become our next one.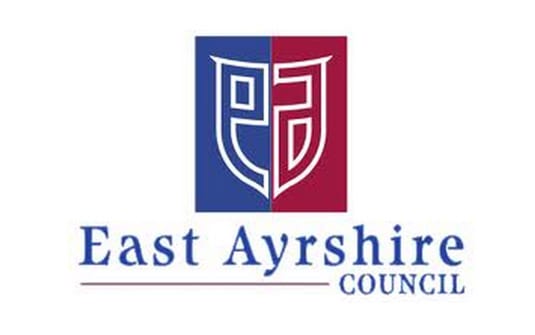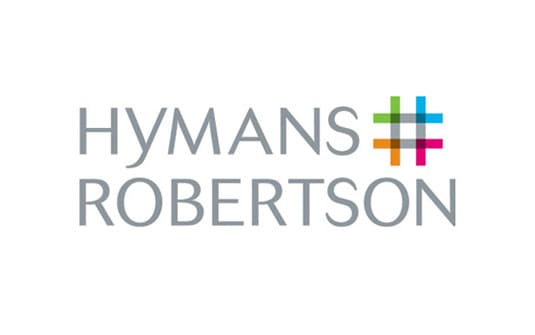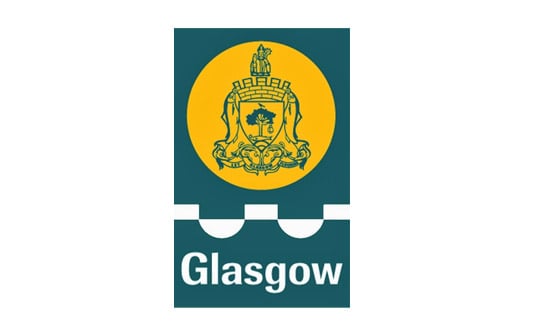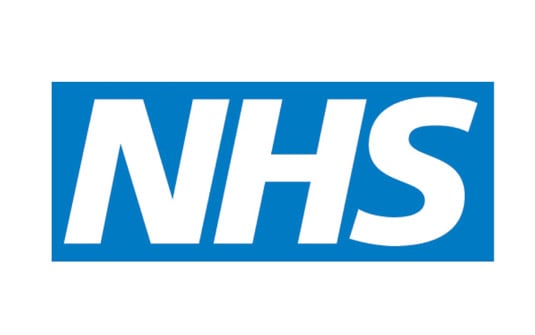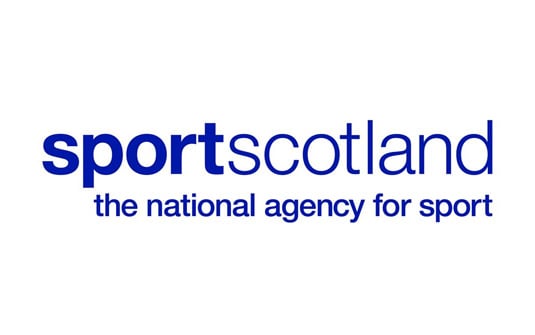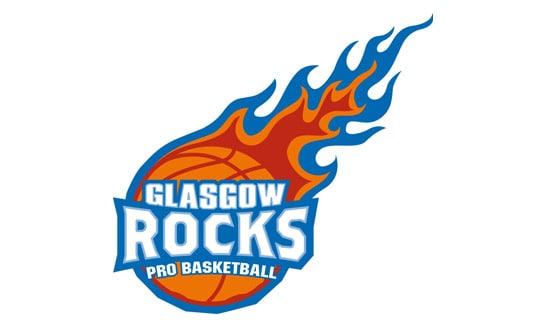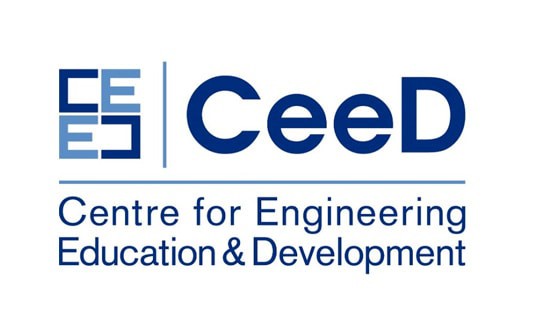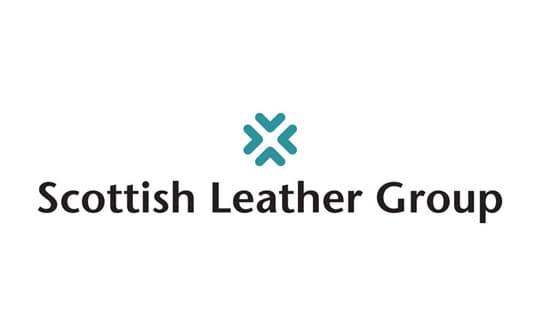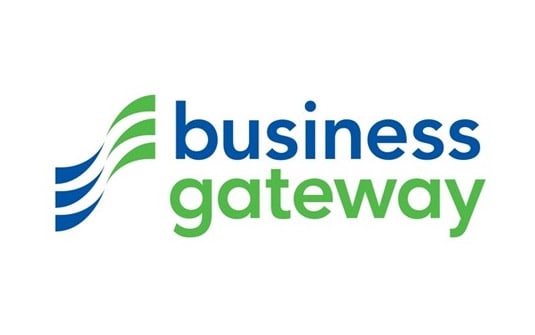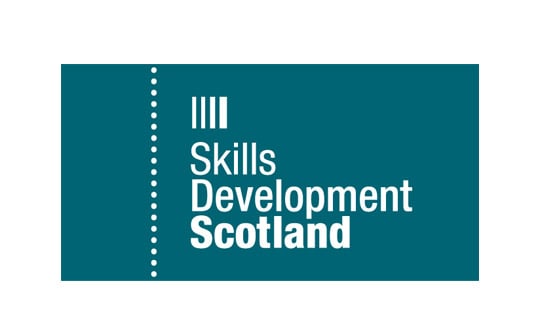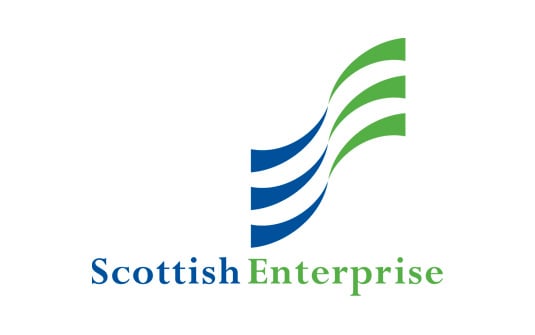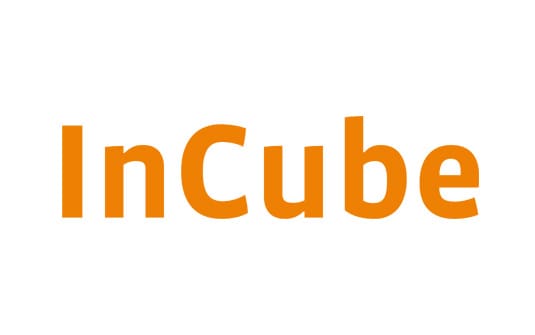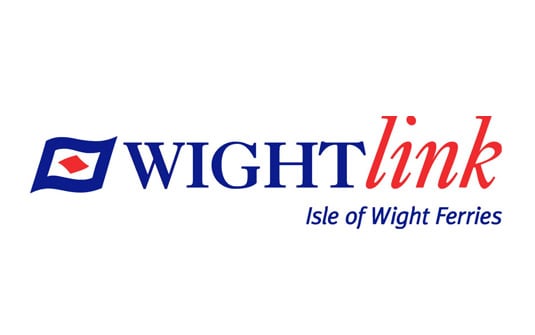 The level of training and support has been exceptional. Their knowledge of the subject matter is fantastic and their ability to engage and involve all levels of employees within our group has been a real benefit to us.

Morven Reid, Business Consultant, Retronix

I'm always inspired to try out the new stuff you teach us! In this case - ChatGPT and the many other AI tools you demonstrated - all very interesting and relevant to my business. AI will never replace you Gary - you're the best facilitator I know!

Samantha, DigitalBoost "AI for Marketing" attendee

Over the years, NSDesign has built a trusted relationship not just with us, but with our client businesses - always delivering a first class service which consistently receives positive feedback from everyone.

Steven Rieley, Business Advisor at Norh Ayrshire Council

Gary runs our Digital Marketing training courses and mentoring groups which always receive excellent feedback - with up to date and interesting content, delivered in a manner that is fun and memorable making a real impact to the businesses involved.

Bob Davidson, Renfrewshire Chamber of Commerce

These workshops were the most valuable investment of time that I've ever made for my business! Gary was educative, informative, entertaining and engaging. I've already profited from adopting strategies learned on the day.

Iain Sutherland, Ardrossan Kilt Company

Gary has that rare combination of skills; knowing what he's talking about coupled with dynamism and energy. As a result the audience listens and absorbs.

Ros Taylor, Business coach, author and conference presenter

Your presentation was brilliant and I loved your enthusiastic and passionate delivery.  I have attended many cyber conferences nationally and your slant on the topic would be a massive hit at any of them.

John MacAskill, The British Security Industry Association Ltd

A huge thank you! This was one of the most engaging social media training webinars I have taken part in and I learnt so much. The volunteers all really enjoyed it too and it's inspired many of them to go away and see how they can improve their local channels.

Nicoletta Primo, Senior PR Officer, Girlguiding Scotland

My mind is still racing after learning about the various tools for AI. I've had loads of fun on the various platforms you showed us, including showing all my colleagues. This is definitely an essential course for owners of businesses of all sizes to get along to.

Marc Davey, Business Adviser, Business Gateway West Lothian