Social Media Training
NSDesign pioneered the delivery of social media training workshops to businesses in Scotland. Our flagship 'Embrace The Space' one day masterclass has now been delivered to more than 10,000 businesses across Scotland and the UK, and is endorsed by Edinburgh Napier University.
Social Media Training From NSDesign.
Our acclaimed one-day Glasgow masterclass constantly evolves to take into account the fast moving nature of social media and features bang up to date case studies and examples. The workshop is suitable for everyone from a beginner or even a sceptic, right up to social media and marketing professionals. Our social media courses are delivered by qualified trainer and coach Gary Ennis, who will help you get better results in an efficient way. We believe every business can get what they want from Facebook, Twitter, Instagram, Linkedin and the rest in less than 30 minutes a day. 'Embrace The Space' will show you how.
And we don't shy away from the dark side of social media. We make sure you and your employees know about the risks, the dangers and the consequences when it goes wrong. The course includes a section on 'Social Media And The Law' which will help you avoid nasty stuff like defamation and issues around employment law. For larger organisations, we offer 1-1 consultancy, where the whole course is tailored to their specific needs. All our training is interactive and jargon free. There's group work, question and answer sessions, audio and video and a lot of laughs.
Training Funding
Businesses in Scotland may be eligible for grant funding towards the costs of the masterclass. Many of the Scottish local councils offer grants for staff training through their Economic Development teams. Please speak to your local council, or Business Development agency (like Business Gateway). Contact us if we can help with obtaining funding for our Social Media Training Masterclasses.
See ticket prices and options!
Next Workshop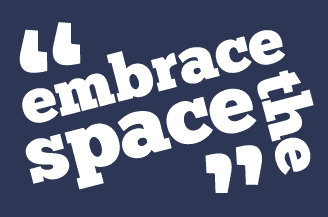 Embrace the Space Social Media Masterclass
The Experience, Hillington Park, Glasgow, Scotland
21st Feb 2020 : 9.30am – 4.30pm
£150 per person (+ VAT)
Includes lunch and refreshments! Above price is the "Early Bird" rate, which expires on 10th January (when price returns to £175).
Register now
Embrace the Space - Quality Assurance: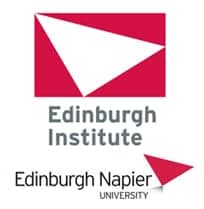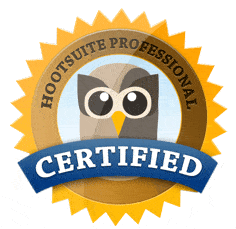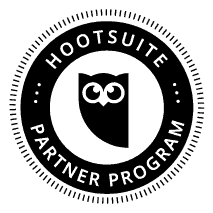 Real-World Business Benefits from Social Networking.
Over the last 15 years, we've introduced thousands of businesses to social media and delivered 1-1 consultancy for a wide range of clients large and small. We're constantly updating the 'Embrace The Space' content and pack it full of the latest case studies, examples of good and bad practice, hints and tips. In light of recent legal cases involving social media, our masterclass now includes an entirely new section titled 'Social Media And The Law' to help explain the law of defamation and libel as it applies to content on Twitter and Facebook.

Whether you have some existing knowledge of social media, none at all, or even if you are completely resistant to the idea of joining Facebook, Twitter or LinkedIn we are confident you'll leave our session eager to get going and with a stack of new ideas and inspiration to take your business to the next level. We run the 'Embrace The Space Social Media For Business Masterclass' every couple of months and 100% of those who attended last time said they considered it value for money, and that attending would benefit their businesses.
Masterclass Programme
Below is a breakdown of the main areas we'll cover. Be aware that we tweak and modify the content right up to the point of delivery, and can be flexible on the day, so whatever you want to know about social media for business, come along and ask!
Morning Session
Afternoon Session
Who's in the room? - Who are you, and what do you do? All carried out through a social media biography.
An introduction to the social media landscape - what are the current tools, how do they work and what are the benefits they can bring to your business.
The three rules to social media for business.
Being Social - looking at some of the most recent creative uses of social media, and putting you under pressure to come up with some ideas of your own!
Goals and objectives - establishing what your business wants to achieve and how you'll go about it.
Social Media and SEO - how can tools such as Google My Business and YouTube help your business visability.
Facebook Masterclass - Everything you need to know about this Social giant and them some more! We'll talk Edgerank, Reach (and how it's reducing), Social Service, Reviews, Groups and more. We'll show you how Facebook's "Paid Adverts" are changing the game for digital marketing, and why the latest features (such as Live Video) are impossible to ignore.
'It's All Just Noise!' - Gary challenges the widely held view that most of the chat on Social Media (especially Twitter) is pointless and has no benefit for businesses.

Hands On With Twitter - From setting up to the meaning of the hashtag - we'll work you through our 7 steps to Twitter success and introduce you to Hootsuite, a social media dashboard that will get you immediate business benefits for less than 15 minutes a day.
Group Task - What makes a good Tweet? And can you compose a sample Tweet about your business under pressure? There might be prizes for the best!
Social Media and the Law - what can go wrong, the risks for organisations that say the wrong thing. A look at the latest case studies and legal controversies. How to keep yourself out of trouble and how to ensure your staff do the same.
Linkedin Boot Camp - Lots of people have Linkedin profiles that do nothing for them. That's because they're doing it wrong. We'll show you simple but powerful tricks that can transform your profile and make it the most valuable of all social media profiles.
What's Next - A look at the future. What other social networks should be on your business radar? This group exercise will explore tools like TikTok, Instagram, WhatsApp, Pinterest, Periscope and a few more. We'll maybe even discuss Pokemon Go or Snatch!
Snapchat for Business - Are you looking to talk to teenagers? It's not all silly selfies and cat videos! We'll show you how some businesses are using Snapchat to great effect.
Making Viral Videos - We'll wrap things up with a fun look at some of the most popular viral videos that have swept the internet in the last few months. What can our businesses learn from them?
Follow On Questions and Answers (bring your own specific problems, concerns and "how-to's" - as we aim to get through them all!). Plus if you've opted for the Edinburgh Napier completion certificate, we'll present that to you for a group selfie!
Thanks for a truly inspirational day yesterday. Fantastic course and would thoroughly recommend it for any business. The content and pace was spot on and can't wait to get embracing!


Karen Campbell Interiors

Gary and Colin are hugely knowledgeable, skilled (and fun) trainers - I've definitely been inspired by the course and feel properly prepared to make social media work.

Melanie Sims, MJS Communications

All aspects of social media for businesses (including the pitfalls) carefully explained and all questions answered, with humour and in a relaxed atmosphere making it easier to take in.


Clare Alderson, Millennium Group

Impressed! - Very informative workshop full of great ideas. Wouldn't hesitate recommending your social media courses to anyone that was thinking about attending.

Linsey Wilson, Exactaprint

I could not have been more impressed by Gary and Colin! Their knowledge, skills and advice was amazing and the info they have given me to help boost my new business is astounding.

Victoria Schofield, Self Employed New Start

Content rich. Energetically delivered. And great value too. I've not learned so much of value in such a short time in years! Well done to both of you for keeping everyone engaged!

Jim Greaves, Renishaw Diagnostics Ltd

We were happy to endorse the masterclass. The course content is extremely relevant and covers a number of important social media concepts vital to any business operating today.

Graham Birse, Edinburgh Institute of Leadership and Management

Thanks for a really fab, informative and engaging training day! I have pages of notes ready to make some changes to our social media first thing Monday!

Louise Nicol, NHS Lanarkshire