Working Digital
Bespoke Digital Conference
Working Digital is a unique digital technology and social media event involving industry leaders, key thinkers and future business stars. Providing live presentations and workshops, along with original digital content, Working Digital is a free platform, funded by East Ayrshire Council.
About the Project
A free 3 day conference, unlike anything seen in Scotland out with Glasgow and Edinburgh, Working Digital was an ambitious, technologically advanced event from East Ayrshire Council, and project-managed end to end by the team at NSDesign Ltd.  It's aim was simply to inspire Scottish Businesses to 'up their game' with Digital, and make it truly work within their businesses no matter the size or sector.
Piloted in 2013, and re-commissioned again in 2014, the legacy of Working Digital remains, with an unprecedented level of attendance (and praise) for a council driven event, a programme of complimentary events (under the Working Digital brand) is now planned for the next 2 years to carry forward the enthusiasm and demand for digital skills and expertise within Scottish SMEs.
Working Digital was (and continues to be) a huge success.  By all measures, it exceeded EAC's expectations, and has set the bar for future business/technology conferences not just in Ayrshire but in Scotland as a whole.  East Ayrshire Council deserve huge credit for the initiative, and for their commitment to growing the digital skills of Scottish Businesses.
Working Digital will return again in 2018 – watch this space!
What we did
Full Event Planning and Management
Speaker Research and Bookings
Online Ticketing
Event Hosting and Bespoke Presentations
Technical Assistance (Twitterwall & Live Video Streaming)
Branding and Bespoke Website
Return on Investment
With a modest budget provided our client East Ayrshire Council, the impact from Working Digital (2014) was significant.

* 500 delegates over 3 days
* Social reach of 3.7 Million users
* National (and regional) press coverage
* 100% audience satisfaction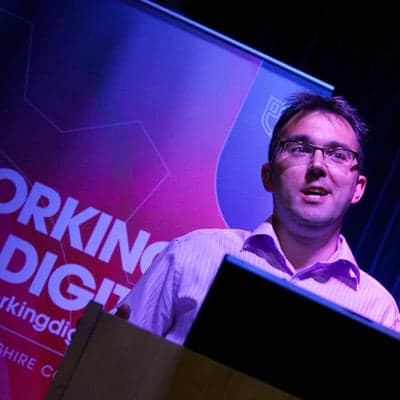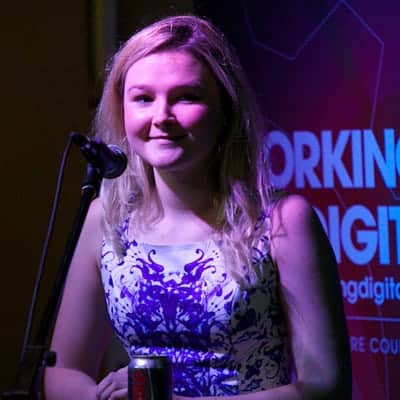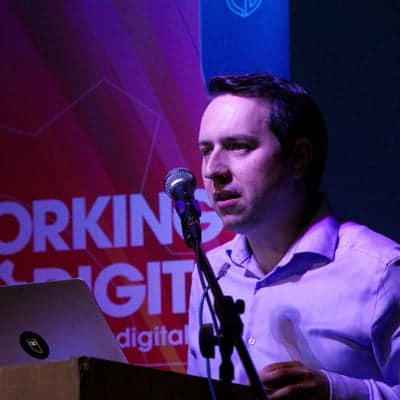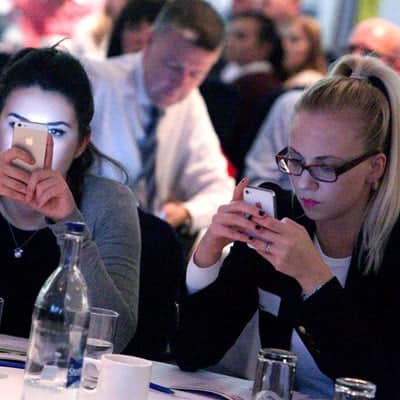 Big Brands and Keynote Speakers
The calibre of speakers we have managed to convince to attend in person, or provide virtual content speaks for itself. BIG NAMES that typically frequent Glasgow and London conferences were in Kilmarnock helping SME Scottish businesses. 25 speakers in total (for the 2014 event), including brand names such as IRN-BRU, Hootsuite, IBM, Hubspot, Glasgow 2014, Forth FM and more, with big household names such as radio presenter Grant Stott, reality TV star Amber Atherton, HR guru Perry Timms, and social media legend Erik Qualman.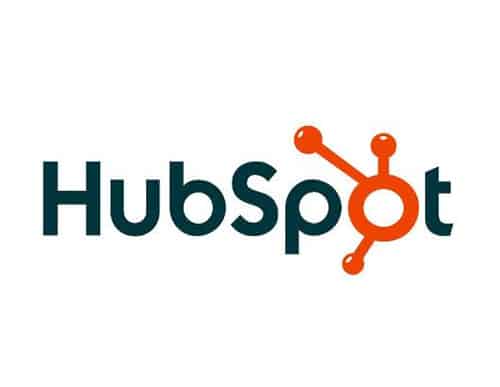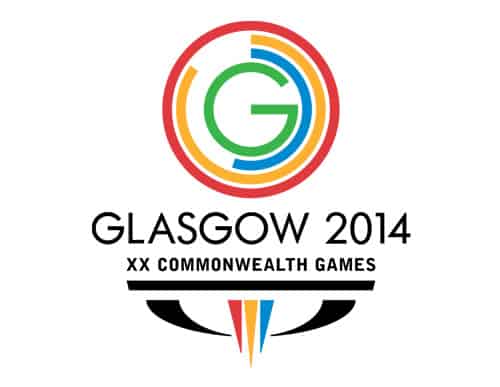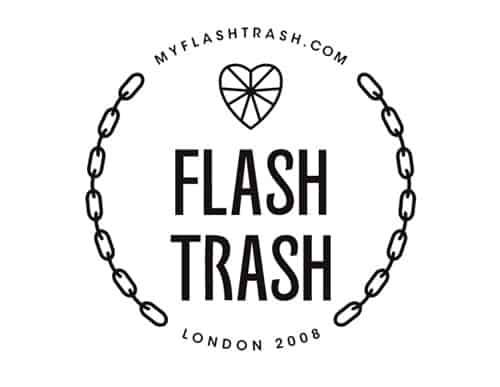 Technology
Live video feeds from international speakers, Google Hangouts, Live streaming of the full conference, live twitter walls, additional presentations online, user generated content, 3D Printing demonstrations, mobile phone voting and more. Working Digital took advantage of every digital trick in the book to provide a rich multi-platform experience that far extended beyond the walls of the venue.
The quality of the event, the speakers and the organisation was slick and professional but the atmosphere still remained informal and friendly which, in turn, set the tone for the networking and discussions in the breaks. All of the speakers and presenters were approachable and keen to answer questions - even the very basic ones. Brilliant event!

Ashley Dunn, New Start Business, Ayrshire.