DigitalBoost
Digital Skills Training and Consultancy
Scotland's national programme of Digital Support provided through Business Gateway to start-up and growing businesses. Delivered through a mix of group training workshops and webinars, 1-to-1 consultancy, and dedicated online learning resources.
Give your business a Digital Boost
In 2015, NSDesign won this Scottish Enterprise contract, and was named the primary supplier to deliver the 'Digital Boost' programme of workshops covering a range of digital skills across Scotland.  We've been at the heart of the programme ever since.
These workshops (targeted at 'intermediate' level participants) aimed to increase the knowledge and skills of attending businesses above and beyond that gained from existing Business Gateway training sessions. The Digital Boost contract also saw our team deliver specialist 1-2-1 digital marketing consultancy to Scottish businesses, providing up to 3 days of support helping them significantly develop their digital skills and existing online platforms to achieve better business outcomes.
In 2017, Business Gateway took over the running of Digital Boost, and NSDesign were again re-commissioned to continue delivering both the workshops and 1-2-1 consultancy services. By the end of phase 7 (March 2023) NSDesign will have delivered approx 2000 workshops and webinars, and 1000 consultancy sessions – all to excellent feedback from both the end user businesses, and our clients – the various local authorities.
DigitalBoost includes:

---

Group Training Workshops and Webinars
1-2-1 Bespoke Consultancy
Training Evaluation Data Collection
Reports and Feedback
Webinar Development
Project Management
Fun Engaging Workshops!
NSDesign is proud to be the exclusive training delivery partner for all Business Gateway DigitalBoost national webinars. It's not just about teaching the digital topics. It's about "how" you teach them! We make them fun with audience engagement, groupwork, selfies and more!

The webinar topics available through Digital Boost include:
Digital Marketing Strategy, Effective e-Commerce, Web And Social Media Analytics, Cloud For Business Essentials, LinkedIn For Business, Facebook For Business, Producing Engaging Content, Email Marketing, Paid Advertising, Twitter & Hootsuite, Video Production, TikTok, Instagram and Pinterest, SEO, Digital Accessibility, Cyber Security, GDPR and more!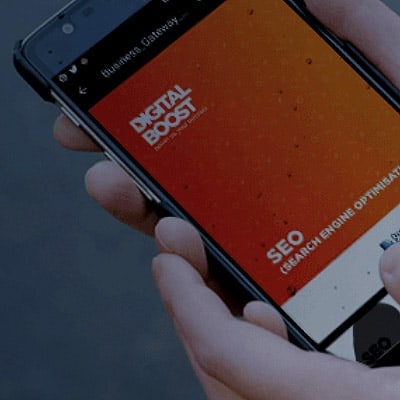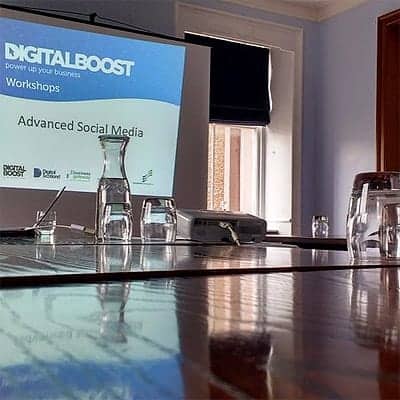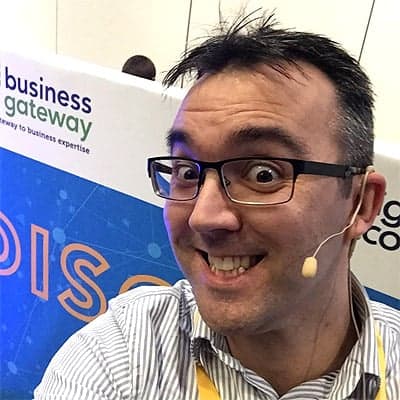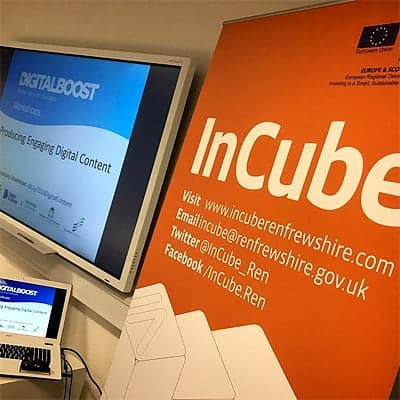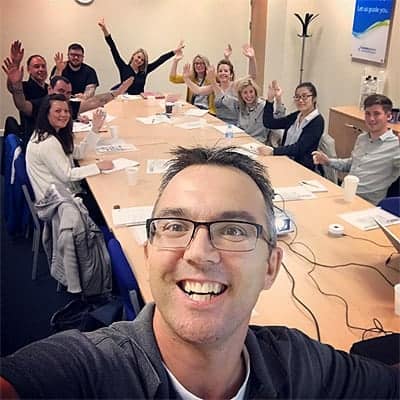 The delegate feedback results for Gary and his trainers are consistently amongst the best of all the sessions we run. They are reliable, professional, and are regarded as experts in their field. NSDesign has made a significant contribution to the development of our workshop content.

Jacqueline Cosgrove, Digital Boost Project Manager, Scottish Enterprise