A picture speaks a thousand words, and with the average person getting distracted in just eight seconds, there's really no better way to grab attention and keep their focus.
Visual social media marketing has experienced a huge upswing in usage over recent years, as technology has developed and audiences have grown. Now small businesses can see the advantages of embracing visual social media and can begin incorporating social media images into their marketing strategies.
Why are social media images important?
Social media images are more noticeable and exciting than plain text, which will make your social media followers more likely to interact. They'll also allow you to construct your brand image exactly the way you'd want it. But you don't need to take our word for it, just look at the stats:
How can your business use social media images?
Use a variety of image types
To keep people engaged you'll want to vary your content, just as you would with text posts. The best way to do this is to use a range of different image types, such as cartoons, infographics, memes and photos to keep things fresh.
If you don't have your own images, Pixabay is a great place to look for free stock photos, vectors and cartoons. Infographics are a hugely popular way to get a lot of information out in a fun way, whilst selfies allow you to bring out the human side of your business.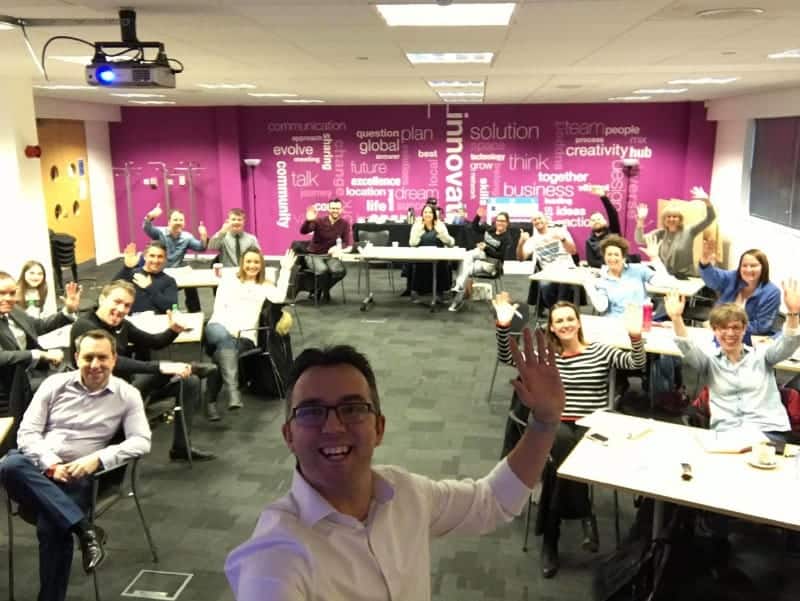 Analyse performance
Make sure your social media images are working to the best of their ability by looking at your analytics data to see which types of posts your audience is responding to best. Adjust your visual social media strategy accordingly and you'll be good to go!
Create unique and quality content
The best way to stand out is to show off who you are and why you're different, so make sure your images reflect that. Use simple image editing software such as PicMonkey or Canva to personalise your images further, or consider having a graphic designer draw you up a small collection of pictures if you don't have an in-house picture expert. Using a professional graphic designer will really help you to up the quality.
Be aware of devices and platforms
An image viewed clearly on a computer screen may not show up so well on a mobile phone. Given that almost 80% of social media users access it on their phones, it pays to make sure that your images will translate well on a mobile screen.
Different platforms also come with different challenges. Images on Instagram need to be square, and cover photos on Facebook and Twitter are different sizes. With the introduction of stories on a number of platforms where profile pictures are often displayed as circles, you'll need to adapt for different shapes as well as sizes!
Have we persuaded you to start including social media images in your marketing strategy? They'll really bring your brand to life, and help engage followers and attract potential leads. So why not give it a go?!
Find out how to pick the social media images that are right for your brand with a bit of help from NSDesign.
Share this on social media...